Friday Fashion: Naeem Khan Fall 2013 RTW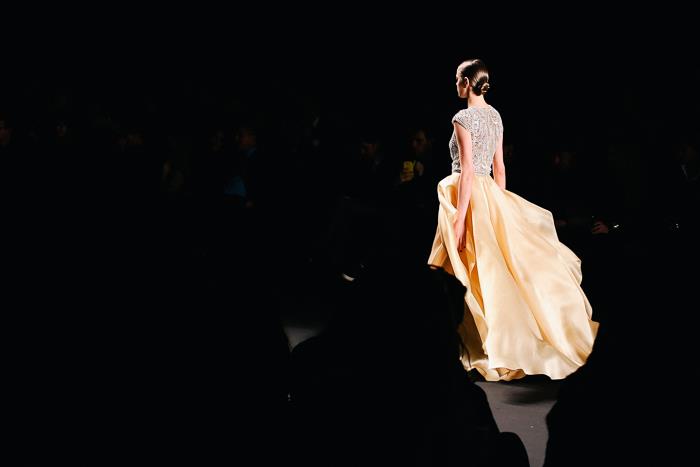 February 5th marked the beginning of New York Fashion Week, and, as always, I've had my eyes glued to prominent fashion websites for first looks at each collection. Admittedly, I'm a little apprehensive about the androgynous and boxy trends that seem so pervasive. In fact, some shows could have just as well been a part of men's fashion week. But, I digress....
In the midst of all of that, however, there were many shining stars offering beautiful interpretations of feminine lines and fall palettes. DVF kept it boho; Carolina Herrera, old school; Kate Spade, witty. Marchesa, Ralph Lauren, Marc Jacobs – the list goes on. I was especially mesmerized by Naeem Khan's Byzantine- and Art Deco-inspired collection. Glamorous and shimmering, it's the perfect fodder for the eveningwear obsessed.
Naeem Khan outdid himself, yet again, for Fall. The designer, known for his red-carpet following and couture-like beadwork, showed an opulent Fall collection that was inspired by the Byzantine Empire and Erté's illustrations from the twenties—both themes ultimately worked in his favor. – Brittany Adams, Style.com