Glam it up: Décor by Christian Lacroix
I have a deep love affair with decorative pillows. Each one is like a little work of art and can completely change the vibe of a room with minimal effort. Just throw! If you're ready to jazz up your sofa, try these new pillows by Christian Lacroix. He's teamed up with Designers Guild to translate runway looks into fab decor.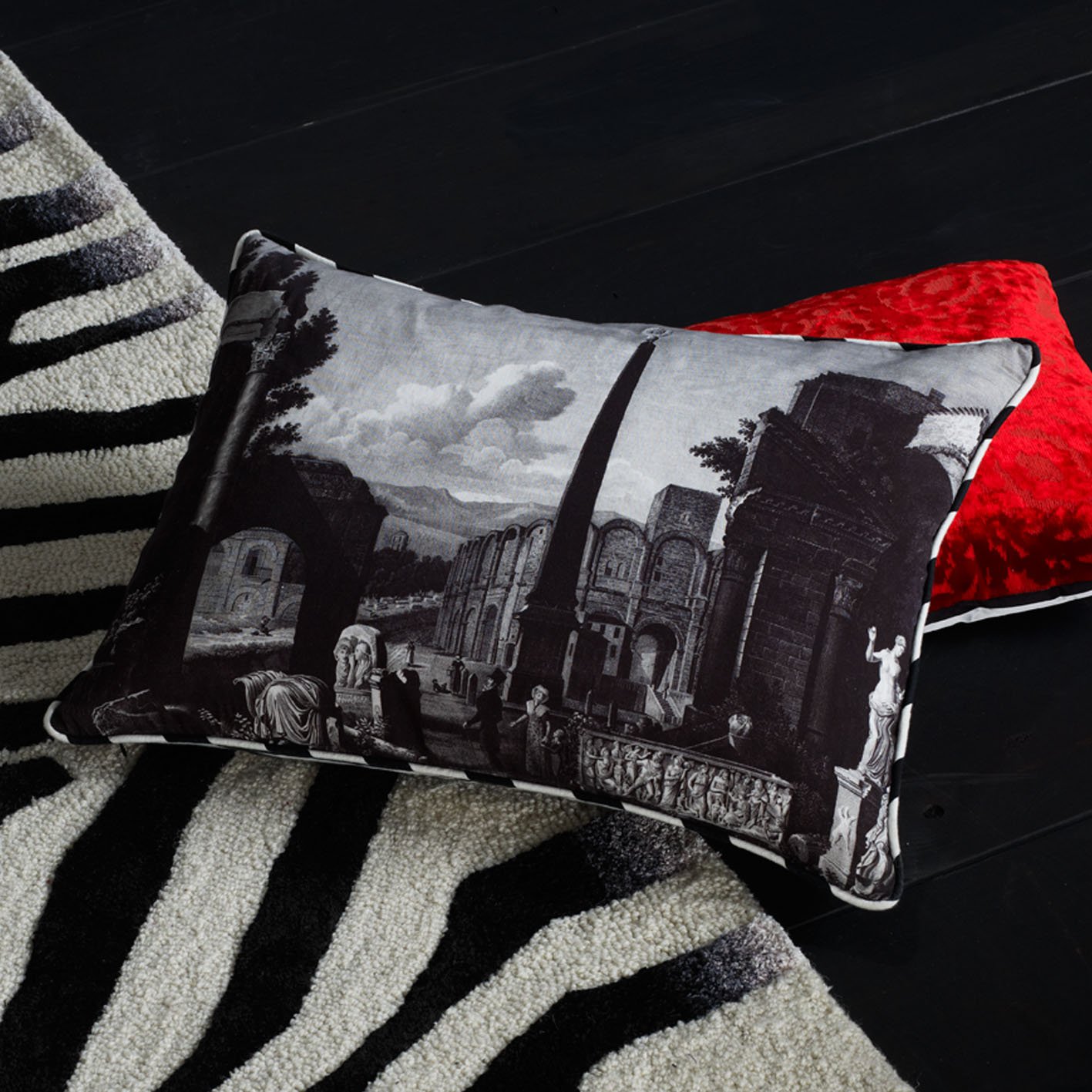 Tempera
Wish I could see this pillow in person. The black stripes are velvet (oooh). And the back is like a little surprise. Check it out...
You can also show the floor some love with the Riviera Rug.