Interiors: An Asian-Inspired Jewel Box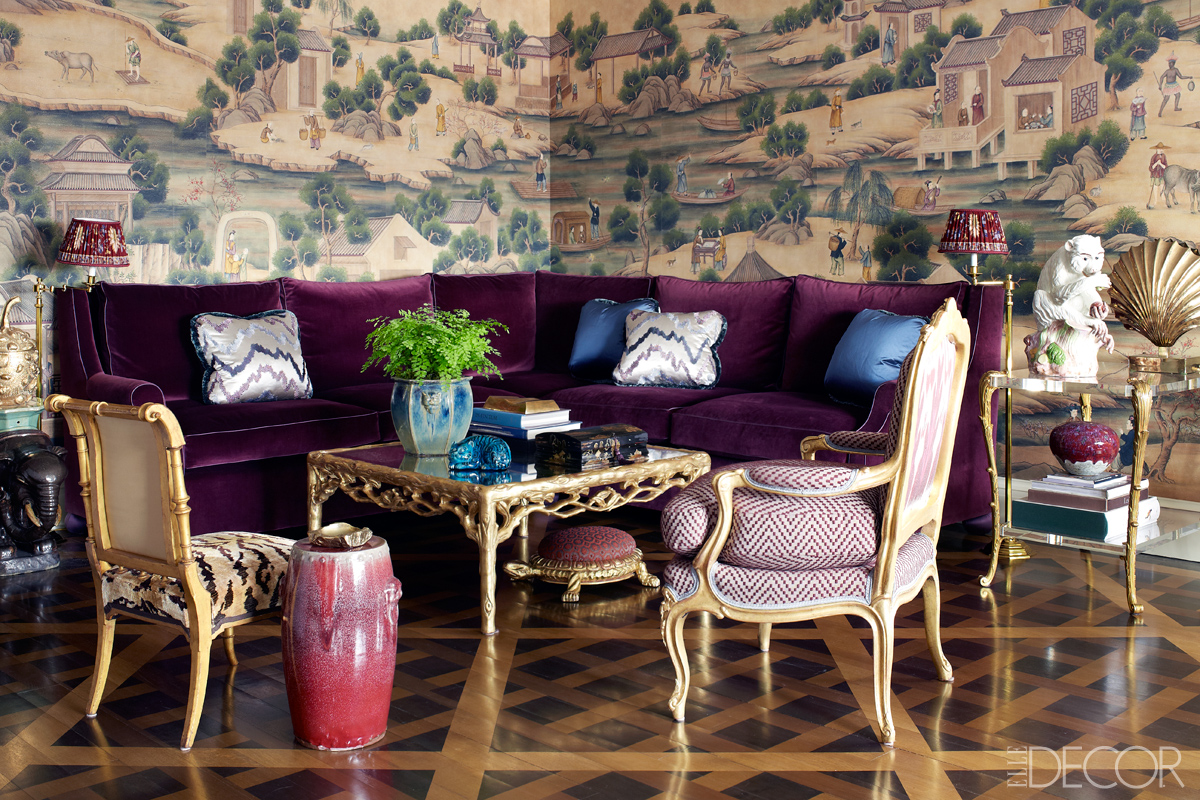 In a departure from the white backdrop of recently featured interiors, today's design uses a rich, jewel toned palette. The Manhattan apartment of designer Alex Papachristidis showcases his style to a tee with plenty of pattern and lush fabrics. I'm particularly fond of the living and dining rooms. Here, Alex uses purple (yay!) to unify both spaces while incorporating an array of violets and blues among Asian-inspired pieces.
While some may shy away from the overly ornate, Alex balances various patterns and furnishings with a congruent ease. The key: a harmonious color palette. Almost everything is from the same part of the color wheel ranging from blue to red.
What do you think? Too busy?
Images: Richard Powers, Elle Decor