Interiors: Global Views' Rick Janecek
Global Views is one of my favorite resources for modern glamour furniture and accessories. So, I was excited to see the home of the company's creative director, Rick Janecek, in a recent issue of D Magazine. The space is open and airy with lots of interesting touches including prototypes designed for Global Views.
The living room features a custom sofa and swan chairs salvaged from a trash bin in Atlanta. The painting is from a Pennsylvania museum that was going out of business. On mixing and matching, Janecek notes, "…if I find something I really like, I'm going to get it and figure out how to make it work."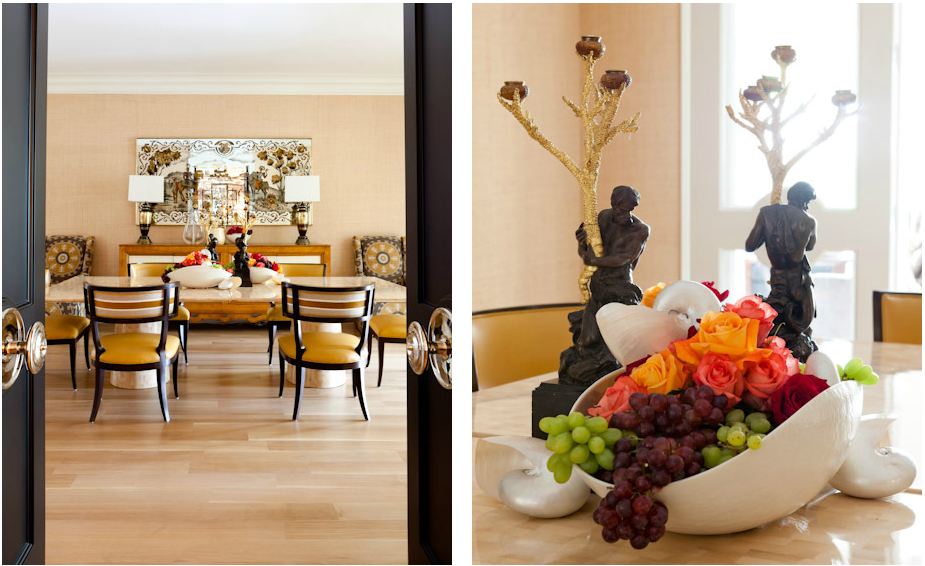 The formal dining room (above) features custom chairs and a tabletop made from goose egg shells. The table's centerpiece includes a pair of 1820s merman candlesticks. (Below) A series of rooms and hallways were transformed into a spacious kitchen. Janecek designed the chandelier over the kitchen table for Global Views. The chairs are vintage, and the art is by Max Heimann.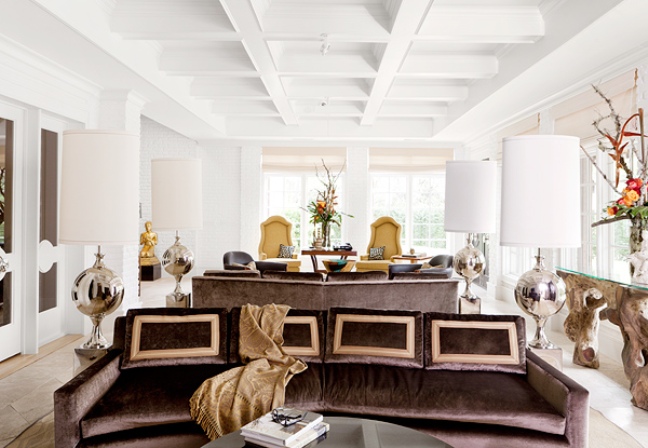 More lighting from Global Views can be found in the great room. (Below) The wingbacks belonged to Janecek's grandmother and the table is from a Paris flea market.