Interiors: Todd Alexander Romano's Unrestrained Glamour
Todd Alexander Romano leaves the eyes with little place to rest in his over-the-top New York City apartment. The home is layered wall to wall with furniture, art, and objects of multiple periods and styles. Labeling his tastes "highly schizophrenic," it seems Romano's rules of design are to simply ignore the rules.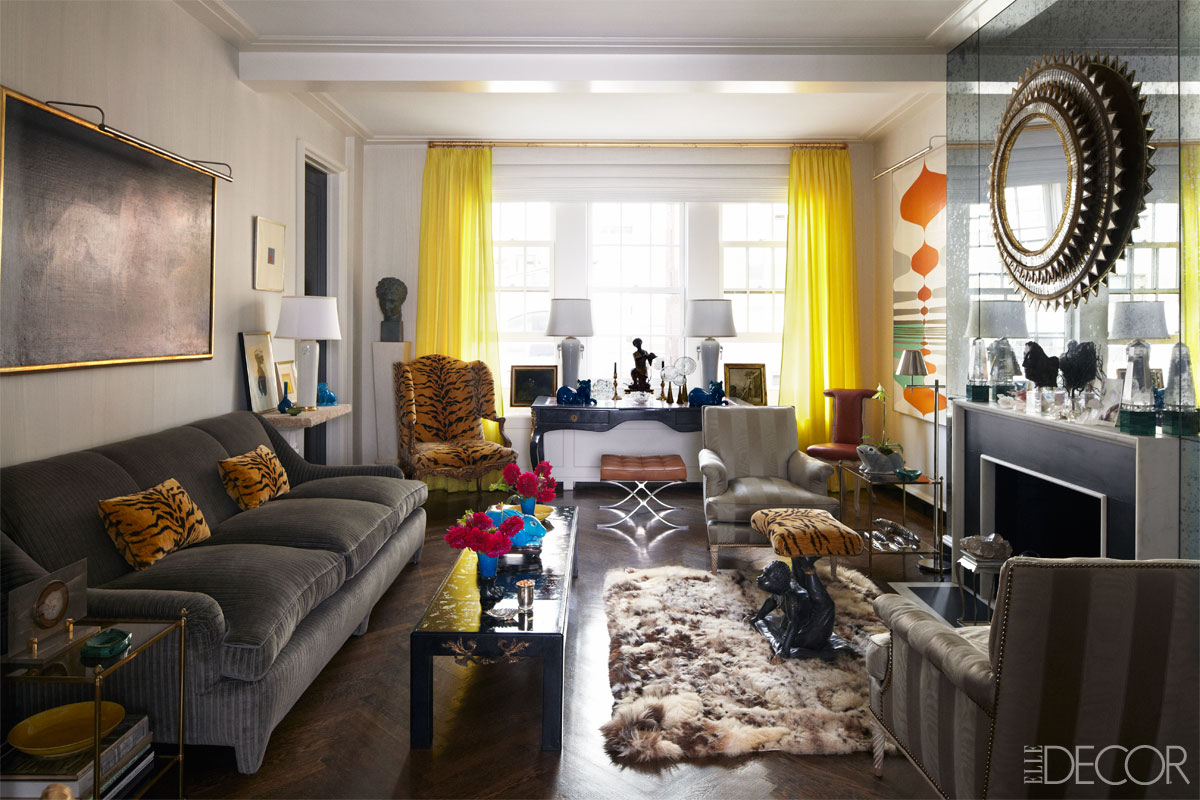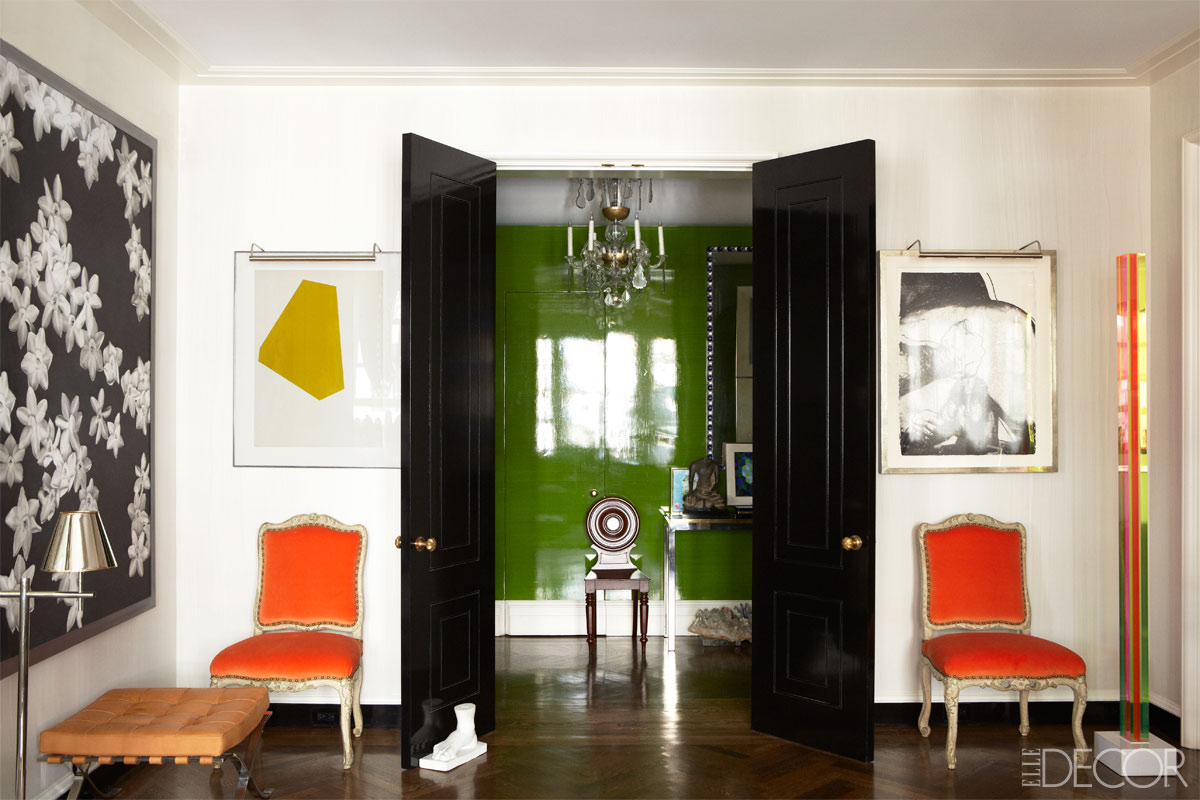 There's a consistent use of high shine throughout the space, from the green lacquered entry to the glossy master bedroom. Equally fearless is Romano's bold use of color on the walls or through pops of upholstery. I love this combination of yellow and blue in the kitchen.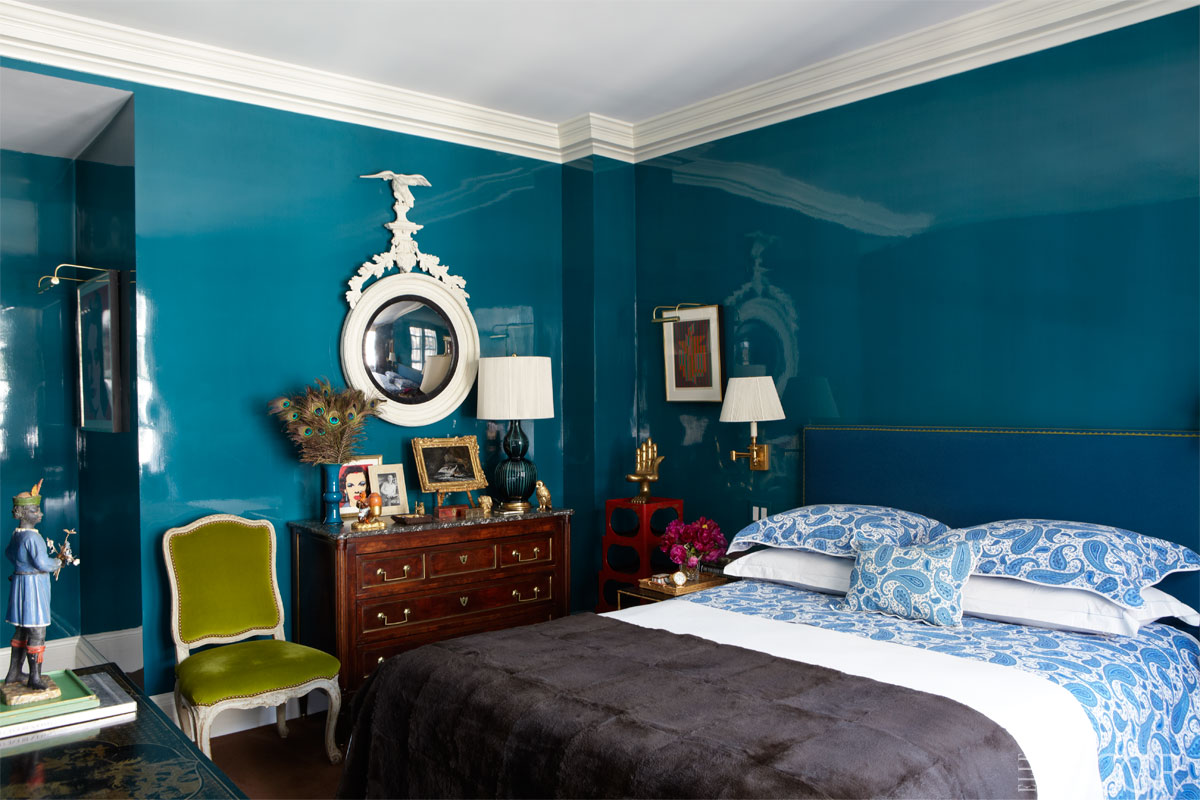 Perhaps Elle Décor put it best:
"Indeed, he is that rare decorator whose work defies tidy definition, and nowhere is his innate talent for mashing up different periods and styles better executed than in his own Manhattan apartment."
Images: Elle Decor
HT: Parlour