Mykonos, Greece: Shop + Stay
Greece: it's not only the birthplace of the Olympics (which I've watched religiously since the opening ceremony), but it also offers some pretty impressive studies in design. In fact, I recently discovered two commercial projects on the idyllic isle of Mykonos, each with different approaches of marrying luxury, simplicity, and the island's iconic, whitewashed architecture.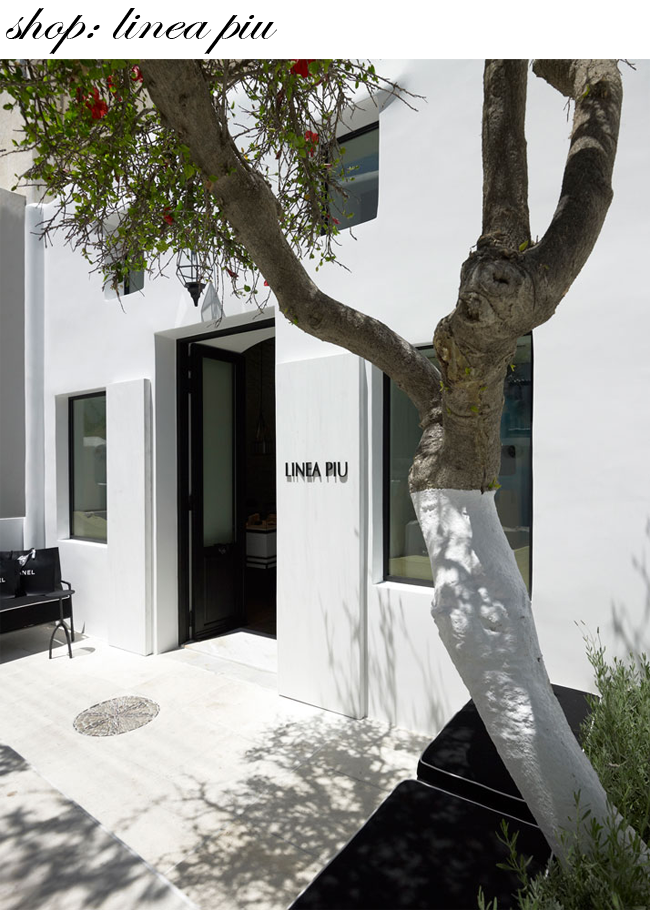 As a popular tourist destination, Mykonos offers the best in luxury shopping. Amid its labyrinth of tiny streets and walkways, you'll find Athens-based retailer Linea Piu. Designed by Kois Associated Architects, this location opened in early 2012 and perfectly balances the brand's modern aesthetic with the island's old-world charm. The white of the façade continues throughout the interior, across stone walls and archways, providing a bright backdrop for contemporary fixtures.
Also opening this year, the San Giorgio Hotel is the epitome of relaxed luxury, mixing classic white walls with natural textures and finishes. It's not my usual modern glam fare, but oh my! How pretty! From its gauzy canopies to rustic wood furniture, the San Giorgio feels more like a vacation home than a hotel.
"Melding the carefree finesse of the '60s bohemian life with a down- to-earth 'gypset' approach, at San Giorgio Mykonos, everything is about ease and enjoyment." - SanGiorgio-Mykonos.com
Images: (1) Clarence Chiang, (2-7) Vangelis Paterakis, (8-14) Design Hotels