DC Design House 2012: Cute Spaces for Kiddies
The fictitious baby girl and 5 yr old boy who call the DC Design House their home have absolutely adorable rooms to lay their heads at night. The Modern Nursery by Elizabeth Krial is fit for any princess with shades of pink and super girlie touches like a mini chandelier. I also adore the peony wallpaper and Moroccan Poufs!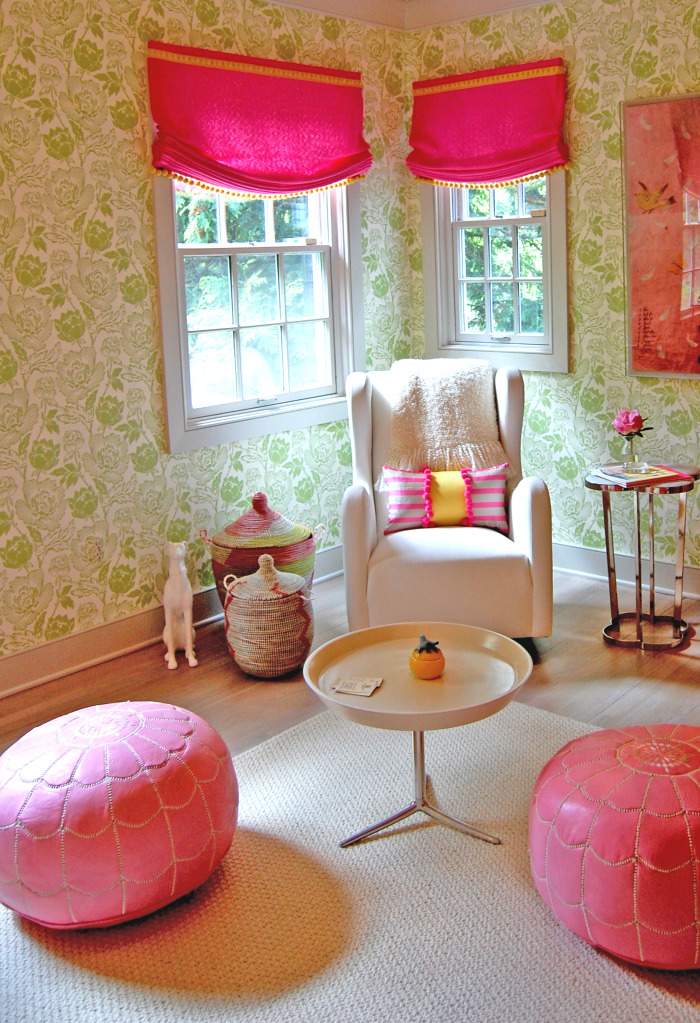 The boy's room is more subdued and, of course, more masculine. A feature of note - Designer Nancy Twomey not only upholstered the headboard but the platform bed as well. Surprise!
Surprise #2: The twin headboard is layered atop a queen-sized headboard making the transition to big boy bed super easy.