DC Design House 2012: Good Morning!
On Tuesday, I headed to DC's beautiful Spring Valley neighborhood for Press Day at the DC Design House. Of course, I documented my visit and will share some of the most interesting spaces as I sift through dozens of pics.
First up... The Morning Room!
Although VERY traditional for my taste, I found the Morning Room by designer Marika Meyer quite livable. The muted tones would be easy on early-morning eyes - a perfect spot for reading Elle Decor or enjoying a delicious cup of Le Pain Quotidien Earl Grey tea (Yes, I've already imagined myself living here).
Marika married the space to the adjoining terrace through floral motifs, a collection of curiosities, and an indigo/citrine combo inspired by the Oushak rug.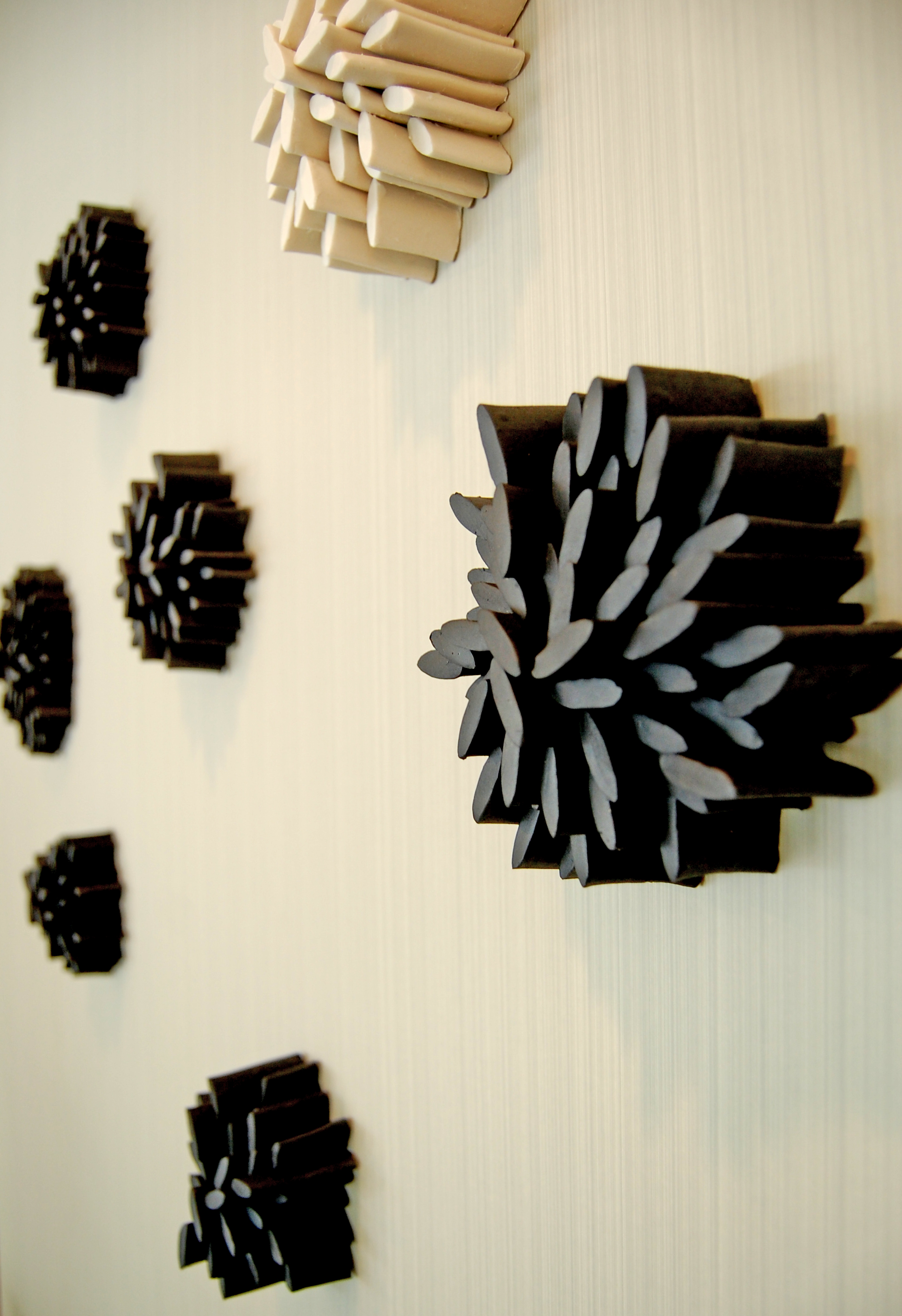 The designer injected a bit of contemporary oomph with this installation by artist Laurel Lukaszewski. The bookshelves are custom-made and backed with a more traditional lattice pattern.